Title IX (Equal Opportunity) is the policy of the Phenix City Board of Education that no person shall be denied employment, be excluded from participation in, be denied the benefits of, or subjected to discrimination in any program or activity of Phenix City Public Schools on the basis of sex, race, religion, belief, national origin, or ethnic group.

The Family Educational Rights and Privacy Act (FERPA) (20 U.S.C. § 1232g; 34 CFR Part 99) is a Federal law that protects the privacy of student education records. Parents are guaranteed the right to inspect and review the educational records of their children. Personally identifiable records can be released either with prior parental consent or to an official with legitimate educational interest.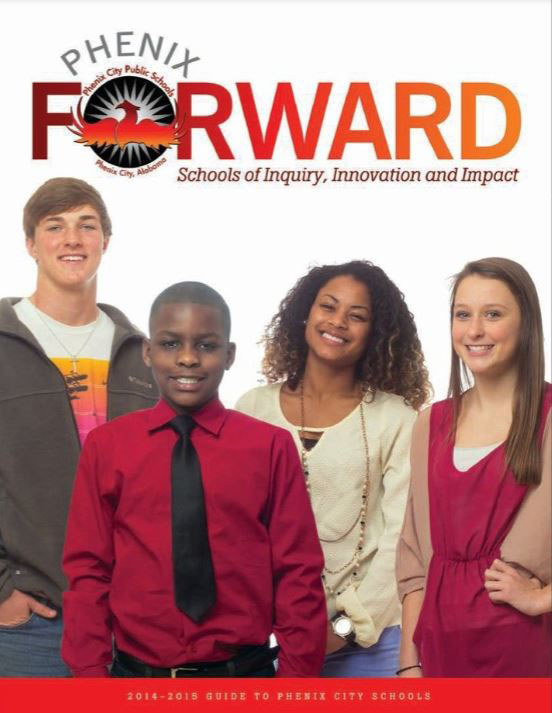 VISION:
Pursuing excellence on behalf of every student in every school
MISSION:
The mission of the Phenix City School System, in partnership with family and community, is to ensure each student develops into a responsible and productive citizen who is prepared for the challenges of the future.
BELIEFS:
Excellence is obtainable for students and staff.

Students have unlimited learning potential.

All students can achieve academic success.

Student academic success is fostered through family engagement.

Students and staff have the right to be in a safe and clean learning environment.

Nurturing, inviting, and stimulating environments are conditions where students thrive emotionally, socially, and academically.

Students have the right to a competent, dedicated, and highly motivated certificated staff.

All students, staff, and parents have the right to be respected at all times.

Character, integrity, and service to others contribute to civic health.

Student and staff diversity is to be valued, respected, and embraced.

Empowered and inspired students strive for continuous knowledge and improvement beyond high school.