This site is dedicated to help PCES parents with guidance and counseling needs
K-2nd Grades - Dr. Murrell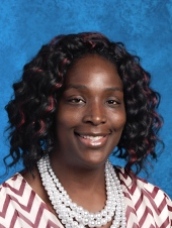 Dr. Christie Murrell serves as the counselor for K-2 grades here at Phenix City Elementary School and has for the last 2 years. Dr. Murrell has been working in a school settings as a counselor for the last 9 years from primary to high school grades. Prior to coming into the school setting Dr. Murrell worked with adolescents, children, and families in the community mental health field for the last 17 years. She is also a graduate of Morris Brown College (BS), Troy State University (MS), and Argosy University (EdD). She is passionate about our next generation and will work tirelessly to show kids that Kindness Really Matters.
3rd-5th Grades - Ms. Howard
Ms. DeShaun Howard is the third through fifth grade counselor here at Phenix City Elementary School. This is her third year as a school counselor and she was a teacher here at Phenix City Elementary previously. Her educational background consists of a Bachelor's degree in Elementary Education (K-6) from Troy University and a Master's degree in School Counseling from the University of West Alabama. She is honored to serve as your child's Guidance Counselor and she looks forward to a great and positive school year!