Teacher Tuesday: Mrs. Cassey Porter
January 24, 2023
Tuesdays are dedicated to recognizing amazing teachers in our school system. This week, we learned more about Mrs. Cassey Porter, a special education teacher at Lakewood Elementary.
Mrs. Porter graduated from Smiths Station High School in 2000 and attended Chattahoochee Valley Community College. She then received a scholarship and transferred to Troy University. Four years later, she graduated with her Bachelor's Degree in K-6 Elementary/Collaborative Education. That same year, she married her high school sweetheart, Zach Porter. They now have two children and three dogs.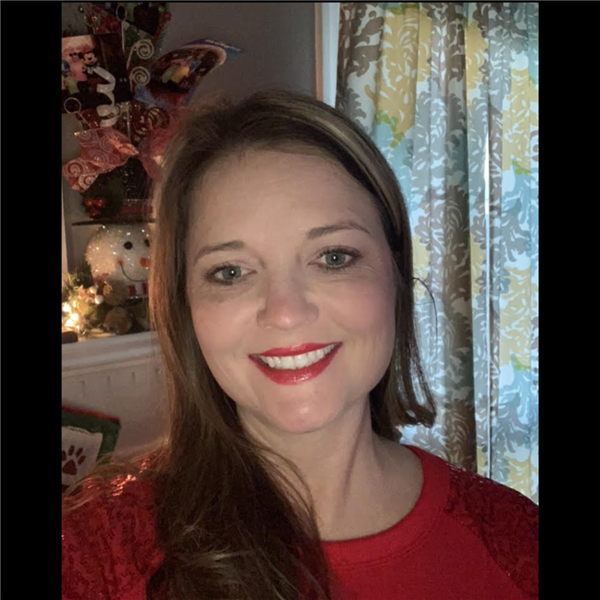 A year later, in 2005, she began her career as a general education teacher in Phenix City Schools. Later, she began teaching special education. She has been a Teacher of the Year school award winner twice, once in 2015 and again in 2016. In 2019, Mrs. Porter earned her Master's Degree in Students With Exceptionalities and ABA from the University of West Florida. She received her LETRS certification in 2020 and Phenix City Schools' I Make The Difference Award in 2021.
Mrs. Porter has taught at five schools in the PCS system. She has worked at Phenix City Intermediate School, Westview Elementary School, and Sherwood Elementary School. She currently teaches special education at Lakewood Elementary School.
"Each school has paved the way to allow me to learn and grow, to better serve and teach the students of our school district. Phenix City schools embraced me at the age of 21 and made my dream of teaching a reality. Unleashed to change the world, and I realized early on that this change started with me," said Mrs. Porter.
Mrs. Moulton, her fifth-grade teacher, left an impression on Mrs. Porter and invoked her desire to become an educator. "In high school, I served as a tutor for students and further realized my longing to teach," she said.
Mrs. Porter describes her classroom as, "on a tight schedule with a dash of flexibility. Each day I look forward to seeing each one of my students' smiling faces. My students are kind, understanding, and forgiving of one another."
She creates this atmosphere on the first day. She said, "I want students to feel comfortable and excited to be at school. During the first week of school, it is crucial to get to know your student's likes and dislikes. Additionally, to set them up for success you must let them know what their long-term goal for the school year is and give them the road map on how to get there. They embrace mistakes and learn from them. My favorite parts of the day are when they teach me a lesson."
Her students have taught her to never hold back. She said it is one of the best lessons her students have taught her. Mrs. Porter said, "Regarding goals and dreams, the sky is the limit. My students embrace their uniqueness and let it drive them, not hold them back. When I taught second grade, I had a student that had a goal to be the first African American female president." She continued, "We, as educators, need to do one of two things: help set the pace for students to be successful in reaching their goals, or move out of the way. Phenix City Schools has many talented and hard-working students that want to achieve goals that are going to set our community, state, and country up for success."
Mrs. Porter encourages her students to be lifelong learners. She strives to stay on top of the best educational practices to continually meet her students' unique educational needs with specially designed instruction.
She said, "This is done by building relationships with my students so they know that I am trustworthy and that I am there to be a mentor to them. It is my goal for my students to become successful and active participants in the community. This begins by creating a safe environment in which students are kind, loving, and caring towards one another in the school setting."
Mrs. Porter expresses her immense love for her students. She said, "I get to do what I love every day, which is to provide reading, math, behavioral support, and advocacy for my students. In return, they provide me with so much more: love, kindness, laughter, encouragement, support...the list goes on and on."
She continued, "I have had the honor and privilege of working with many great people over the past 18 years. Each one has pushed me professionally and personally to learn, grow, and adapt to the changes in education as well as to embrace them."
Fun Fact About Mrs. Porter:
Favorite Quote: "Be the change that you want to see in the world" – Mahatma Gandi
Fact that students are surprised to learn about you: "I was on the Smiths Station dance team, the Pantherettes, in junior high and high school. They would also be surprised to know that I do not have social media accounts because I want to have 'face-to-face' conversations with others."
Worst subject in school: "Social studies was my worst subject in school. It was nearly impossible for me to memorize important dates. In 11th grade, I had a teacher that realized that I was a kinesthetic learner and taught me how to study for tests using flashcards and creating electroboards. This was my lifeline to passing World History. I only wish I had learned these skills earlier on."