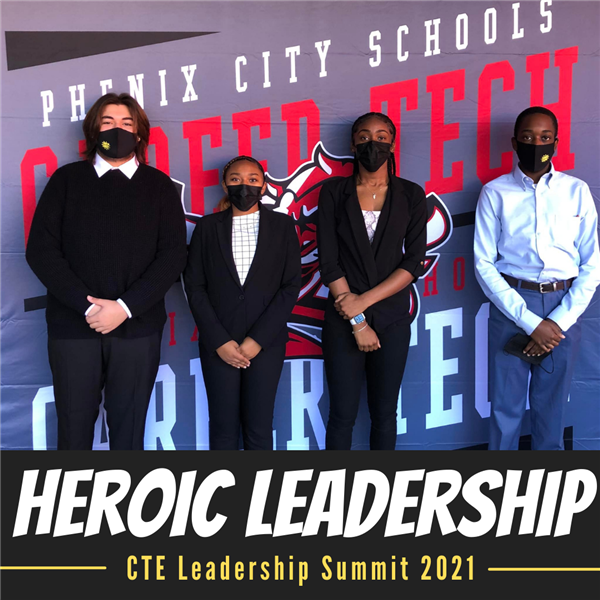 Business Administration, Marketing, and Finance Pathways
The objective of Alabama Business Education is to provide students with the knowledge and skills necessary for economic success in the twenty-first century. This dynamic and challenging program prepares students for the accelerated changes taking place in the competitive business world. As students gain knowledge and professional experiences, they develop skills essential for success and build a strong foundation that enables them to become productive workers and citizens.

The Business Course of Study is designed for students with career interests in business, marketing, and finance. The curriculum provides flexibility regarding course selection as students pursue their individual career objectives. Careful attention has been given to ensure academic rigor, to develop technology skills, and to ensure social responsibility necessary for participation in the global economy. The curriculum is structured to mirror the diversity within the business, marketing, and finance industry and to provide instruction in the required principles, concepts, attitudes, and skills for advanced study or employment.

Business student organizations are an integral part of classroom instruction. These co-curricular organizations provide students with opportunities to develop leadership through activities that are member-planned, member-directed, and member-centered. Participating in student organizations enable students to develop skills and competence for business, marketing,and finance careers, build self-esteem, experience leadership, and to practice community service. The students organization offered through the Business Education department is FBLA (Future Business Leaders of America).

Central High School's Business Education curriculum provides opportunities for students to become independent and lifelong learners. Students experience challenging activities and acquire critical-thinking skills as they apply problem-solving models. The commitment to provide a program of excellence is evident in the broad student-centered and project-based goals of the Business Education curriculum.