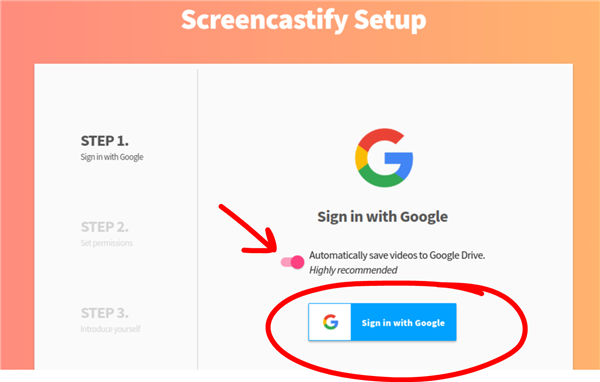 Because we believe that screen recording has tremendous potential for teaching and learning, PCS has purchased a district license for Screencastify. Anyone logged in with a @mypcboe.net account can simply install the Chrome extension and have immediate access to premium features. Visit this page for initial setup instructions.

PCS teachers who complete the online Master Screencaster course may obtain one hour of PD credit by following these steps:

Complete the course online, including passing a 20-question quiz.

Enroll in PCIT1808: Master Screencaster (Date is 10/1/18.)

Forward a copy of the Screencastify email to tsanders@pcboe.net.
Employees who send a selfie with certificate to tsanders@pcboe.net will be featured on social media.
Ashley Allen (SES)
JeneQua Allen (WES)
Sarahann Arcila (SGS)
Wanda Barefoot (LPS)
Paisley Blevins (PCES)
Christine Booker (LPS)
Tabby Booth (LES)
Dr. Bonnie Burns (ESC)
Garrett Burns (LPS)
Amy Carver (SGS)
Sara Cook (PCIS)
Kristen Thomas Conway (CFA)
Michelle Crutchfield (WES)
Pam Culpepper (LPS)
Hunter Dawkins (SGS)
Lena Dawkins (ELC)
Tamara Doleman (MES)
Danielle Dowdell (WES)
Gabriella Dubose (CFA)
Rachel Dunn (PCES)
Wendy Elrod (CHS)
Jill Edwards (CHS)
Whitney Faulk (LPS)
Kim Forlines (CFA)
Leigh Anne Freeman (RES)
Lindsey Greer (MES)
Deidre Hartman (SGS)
Liz Hudson (LPS)
Courtney Hughes (CFA)
Lara Beth Johns (PCIS)
Tim Loreman (CHS)
Lindsey Johnston (WES)
Jordan Jones (LPS)
Dr. Adam Kilcrease (PCES)
Brandi Laney (SGS)
Yentl Lee (WES)
Charity McCollum (PCIS)
Aretha McDonald (MES)
Melinda Marler (RES)
Dixie Moore (PCES)
Nicole Oliver (WES)
Amanda Owens (LES)
Jessica Pittman (PCIS)
KeLeigh Pritchett (LES)
Preston Pritchett (SGS)
Charlene Rose (LPS)
Steven Sanders (PCIS)
Kelly Sasser (CHS)
April Sawyer (LPS)
Valerie Borders Sherrer (CFA)
Tanja Smith (LES)
Joshua St. George (PCIS)
Amy Stamp (LES)
Jeremy Suchman (SES)
Rebecca Taff (LES)
Rebecca Tarleton (SES)
Shannon Tosi (PCIS)
Shaunlonnicka Upshaw (WES)
Charity Wade (SES)
Meredith Walters (LPS)
Crystal Ward (PCES)
Jessica White (PCES)
Angela Williams (LPS)
Rosie Williams (PCES)
Angel Wilson (PCIS)