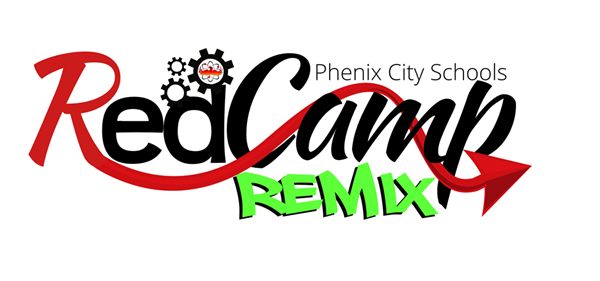 RedCamp has been remixed...and is going virtual!

July 28, 2020

8:00 - 3:30 p.m.

Join us for a fun day of learning from your peers. The day begins at 8:00 a.m. with one big Google Meet! You'll enjoy the fun Mr. Girtman has lined up for this opening session.

Following the opening session, you'll have choices throughout the day as topics will be presented in three different formats:

Concurrent Sessions - Concurrent sessions are 50 minutes in length and take place in Google Meet.
"Ask the Expert" Sessions - "Ask the expert" sessions provide an informal opportunity for teachers to drop in and receive help/answers on a topic of interest. "Experts" will be available in 30 minute blocks of time.
Video Sessions - Pre-recorded videos will be available for viewing at your own convenience.

Open the Schedule below for links to these wonderful opportunities.
After registering, what else should I do to prepare?

How many hours of PD credit can I earn? How will I earn that credit?