Phenix City Education Foundation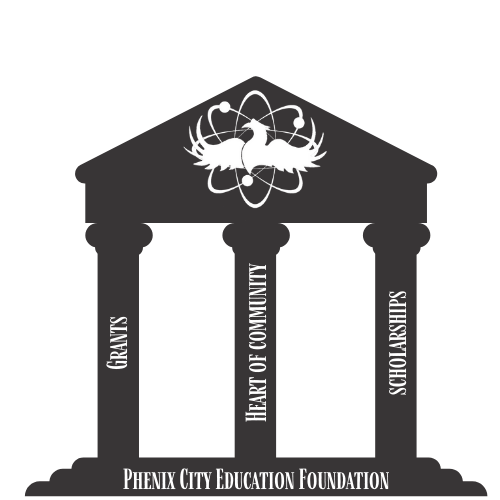 The Phenix City Education Foundation was established in 1993 as a non profit (501)(C3) Corporation. It is an entity separate from the Phenix City Public School System and is managed by a 15 member Board of Directors.

PCEF's mission is to raise donations for a perpetual foundation with the purpose of providing educational project grants to school system employees. Funds are awarded each year for programs that broaden educational opportunities, enrichment experiences and recognition for the students in the Phenix City Public School System. To date, PCEF has provided more than $200,000 in grant funding. PCEF also raises funds to sponsor scholarships for graduating seniors.

In addition to grant funding and scholarship, PCEF recognizes classified and certified employees of the year, as well as contributions made by community partners at the annual Heart of Community celebration.